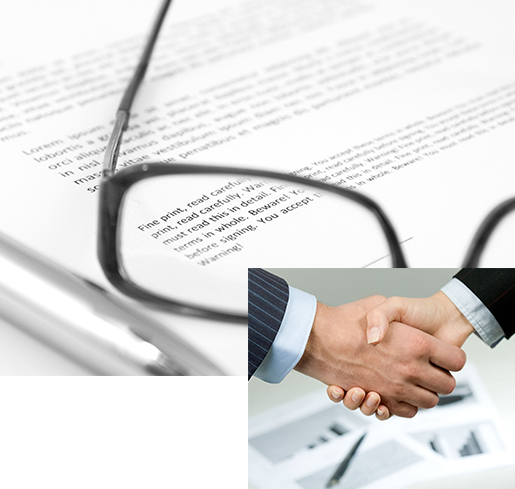 Thank you for your interest in our team. As the President of our law firm and on behalf of our team at B&P, I would like to extend my warmest welcome, and encourage you to explore our areas of expertise on our website.
We are inspired by our clients to provide the most professional, cost-effective and efficient service, going above and beyond to provide the best counsel and support. Our team is highly qualified, and we invite our clients to read through the attorney biographies, to see our team's full-range of experience and knowledge.
We would love to hear from you.
Yours faithfully,
Muhammad Al-Bedeawi
Hiring a business attorney is not only practical, it is crucial to the success...

Read More

Issues that arrive regarding real estate and land management, often needs local resources and...

Read More

B&P is a full-service law firm, lending advice and representation to both commercial and...

Read More

Issues that arrive regarding real estate and land management, often needs local resources and...

Read More

B&P is a full-service law firm, lending advice and representation to both commercial and...

Read More

B&P is a full-service law firm, lending advice and representation to both commercial and...

Read More

Our sterling record and past work with corporate, commercial and individual clients, has helped...

Read More

Our attorneys are experienced and well-versed in all major areas of litigation, arbitration and...

Read More

As the world becomes more connected through travel and the Internet, more and more...

Read More

B&P's attorneys are well-versed in insurance law and are prepared to work with insurers...

Read More

Investment law is one of the fastest growing areas of law, globally. In Egypt,...

Read More

Personal Injury Law deals directly the emotional, physical or mental damage caused by an...

Read More

Complex government regulations, laws and actions can be difficult for commercial and individual clients...

Read More
Alivereti Tukai
I had required the services of a Notary Public, Mr.\ Muhammad's responses was professional. His advice and services provided were professional and efficient excellent services!! I will recommend the firm to the United Nations family in Cairo.

Alivereti Tukai
Alexis Alien
Mr.\ Muhammad has worked very hard for my case. His associate represented me well in court .I am very happy with the handling of my case so far and have no doubt it will be finished to a high standard . He has explained all the differences from UK law very well. He has been very calm in a stressful situation for me.

Alexis Alien